Here, at CG Schmitt we have searched and found the ideal partners for any type of project, and today is our pleasure to talk about our metal ceiling tiles and panels provider, Rockfon.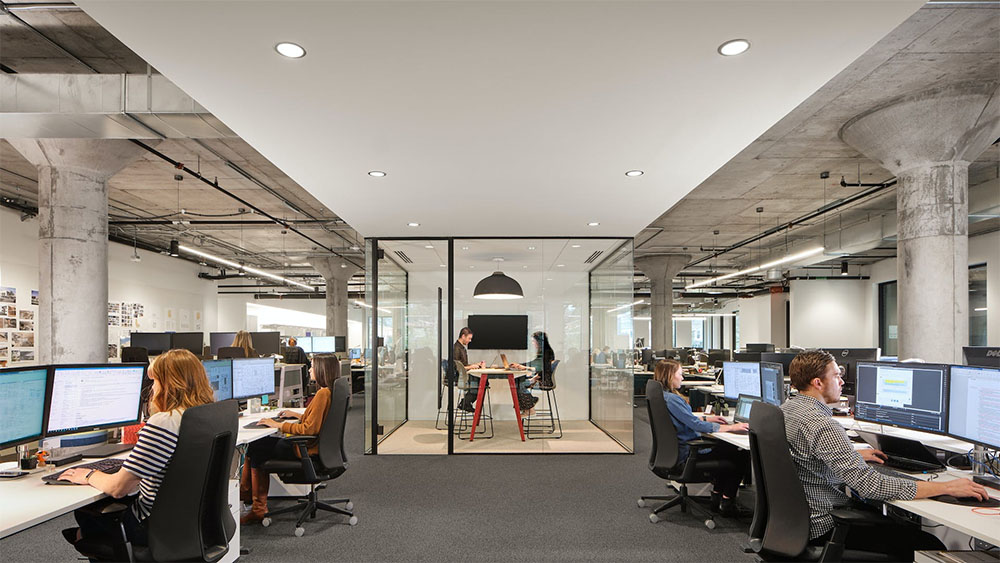 An aesthetically concealed plenum and improved acoustics are among the advantages of Rockfon metal ceiling tiles, panels, baffles, and more. Their durability and beauty combine to create a non-combustible, versatile ceiling material choice for both exterior and interior applications. Metal ceiling materials are available in a variety of sizes and perforations. They provide non-combustible and Class A Fire resistant ceilings in addition to aluminum ceiling panels, baffles, islands, and planks with high recycled content and 100% local recycling at end of life.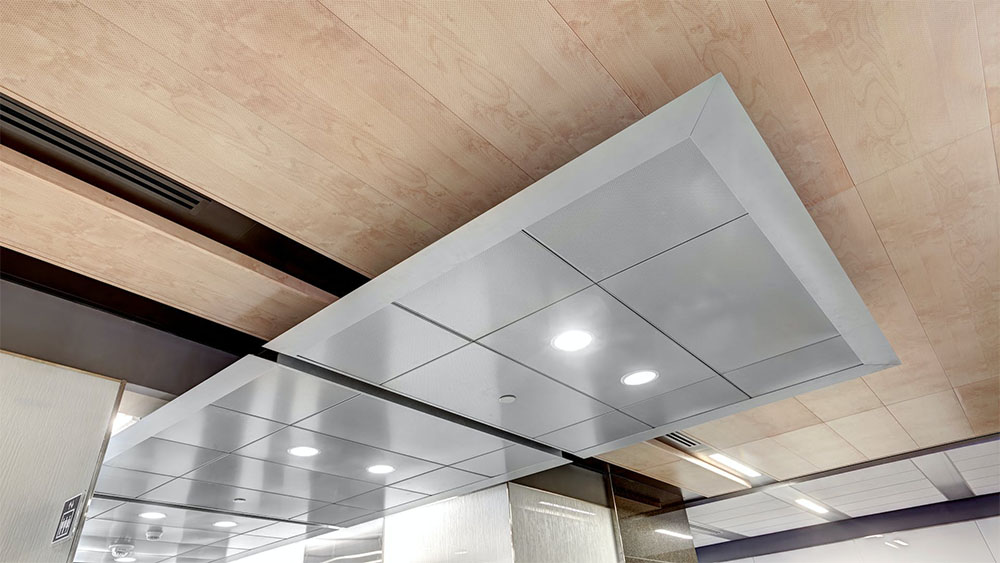 If we were to pinpoint some of the main benefits of Rockfon's metal ceiling tiles and panels, these would be:
Improved aesthetics – Rockfon's decorative metal tiles and panels will improve the way your area looks with a range of options that also enhance acoustics and aesthetics.
Better acoustics – With higher-NRC (noise reduction coefficient) tiles, noise is reduced, resulting in improved acoustics and higher indoor environmental quality (IEQ) for human health and wellness, when using perforated metal ceiling tiles or panels, or when Rockfon Acoutex™ acoustic backer is applied.
Design flexibility – Aesthetic metal ceiling panels are also available. Perforated metal ceiling tiles, decorative metal ceiling panels, and metal-look ceiling tiles may be utilised with Rockfon Chicago Metallic suspended grids in lines or patterns to conceal panel edges, resulting in a minimalist, monolithic appearance. Linear panels and planks, open cell or curved panels, and various sizes, trim lines, layers, and textures are available.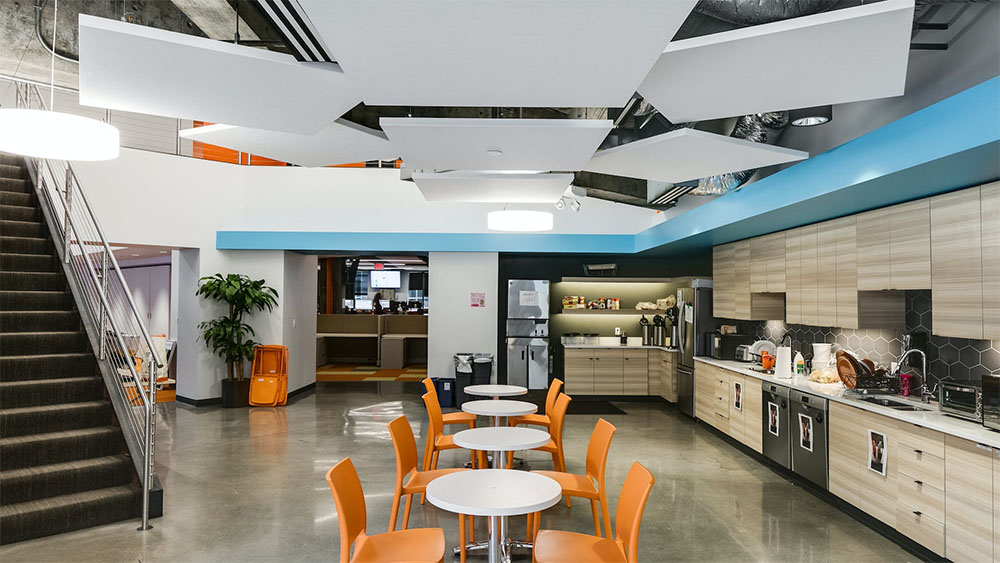 If everything described above is not enough here are some more reasons to choose Rockfon as your choice when starting a new project that involves metal ceiling tiles and panels:
Wide range of design options – Painted, metallic, and wood-look finishes, as well as standard or custom perforation options, are just a few of the abundant design possibilities available. Coil coat, post paint, wet paints, or powder coats offer many colour options, in addition to anodized, chrome, and reflective finishes.
Versatile – suspended grid systems can be used anywhere an acoustic suspended ceiling is required, working in conjunction with mechanical systems and allowing plenum access. When used in exterior designs, metal ceilings can withstand wind loads and meet seismic requirements. They can be used anywhere an acoustic suspended ceiling is required.
Durable – Corrosion-resistant aluminum and galvanized steel coatings make metal ceiling tiles and panels durable material choices. Because they do not provide sustenance for mold and mildew growth, they also support indoor air quality.
Cleanable – the metal ceiling tiles and panels can withstand chemical exposure, making them suitable for cleaning areas. Kitchens, healthcare facilities, or any place where cleaning routines are required are all great places to install metal ceilings.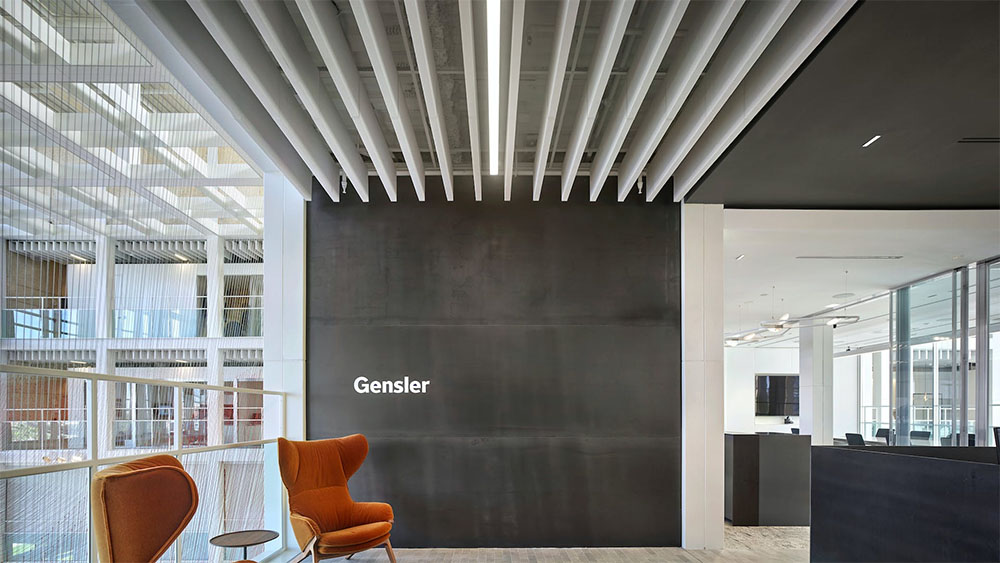 CG Schmitt & Company Inc. is an architectural products manufacturer's representative sales agency and distributor for the built environment. Since 1994, we have been helping architects, designers, and contractors realise the functional and aesthetic objectives of their design and development. We offer architectural, interior, and specialty finishes to clients. We are here to assist you with product information or assist you in making your design a reality. Choose to meet us in person or online, we are here to assist you with product information and assist you in making your design a reality.
Related posts