POLYLAM vertical baffles system, crafted from the exceptional DUROPLAN A060 aluminum, is a game-changer in contemporary architecture.
Designed to captivate attention and redefine spaces, these baffles boast an unrivaled reflective surface that adds a touch of elegance and sophistication to any environment. But their appeal goes beyond aesthetics; these vertical baffles also possess exceptional acoustic properties, making them a multifunctional solution that bridges the gap between form and function.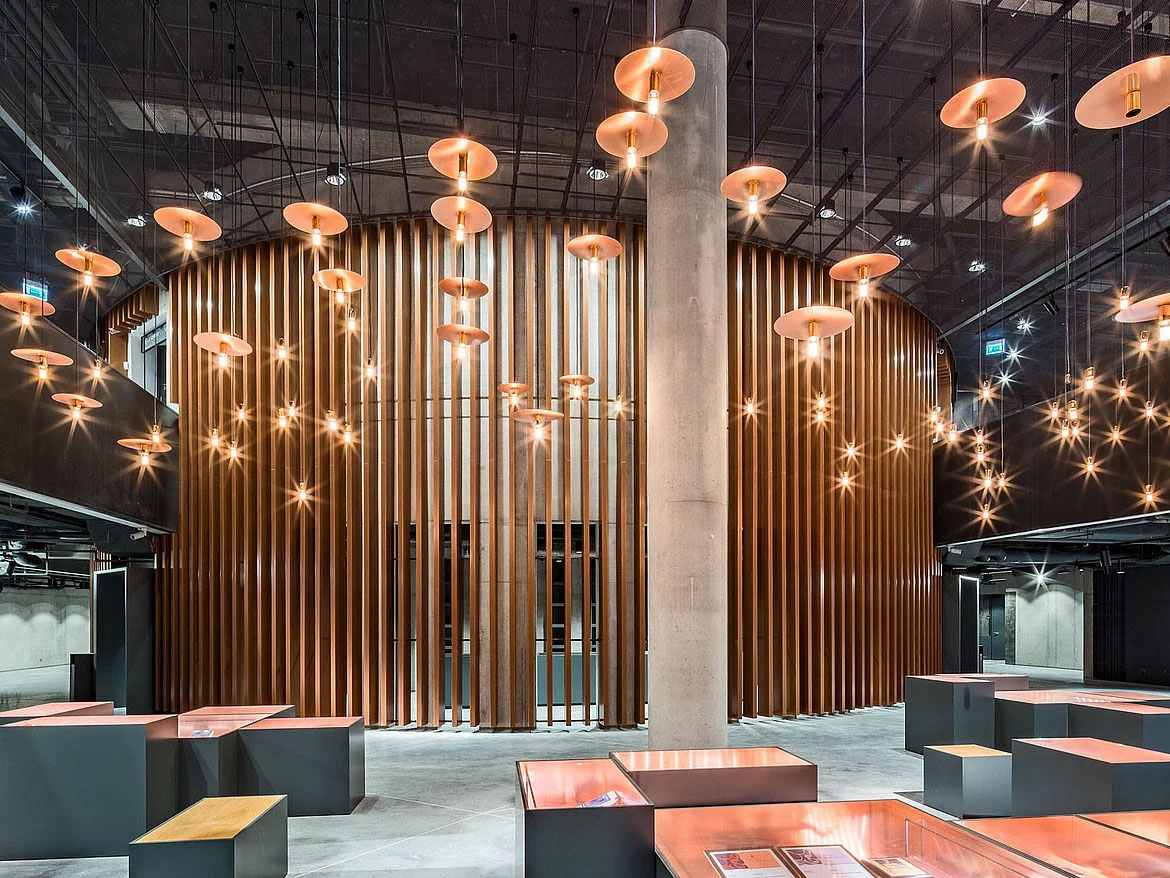 Diverse Design Options
One of the most remarkable aspects of POLYLAM's vertical baffles is the sheer range of design options it offers. Architects and designers can embrace their creativity to its fullest extent, as these baffles can be customized in various ways to match the desired visual aesthetic. With the ability to choose colors or even opt for a wood-printed finish, POLYLAM empowers customers to create distinctive ceiling configurations that align perfectly with their design visions.
Synergy with OMEGA Lighting Channel
The synergy between POLYLAM's vertical baffles and the linear OMEGA lighting channel opens up a new realm of design possibilities. By integrating the OMEGA lighting channel with the baffles, architects can seamlessly incorporate lighting elements into their creations. This dynamic combination allows for the creation of innovative designs that play with light and shadows, enhancing the ambiance of any space.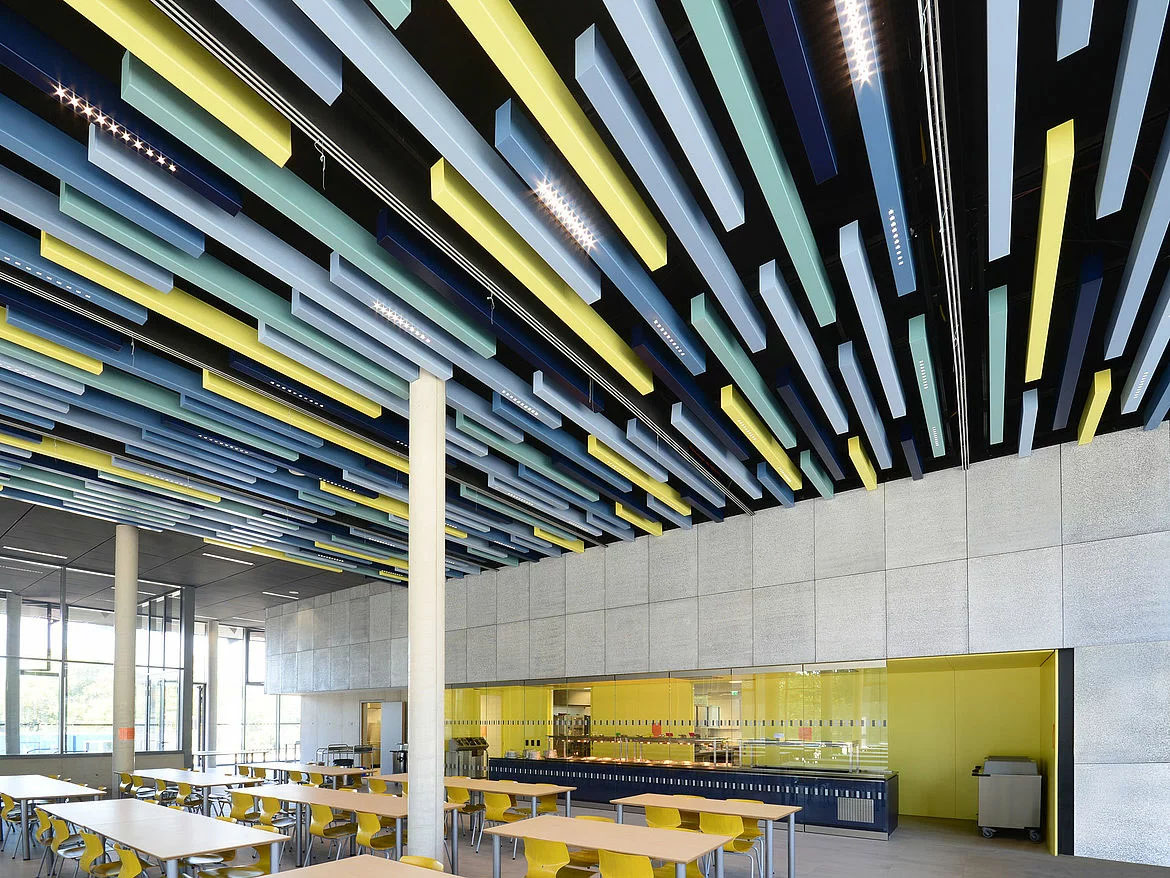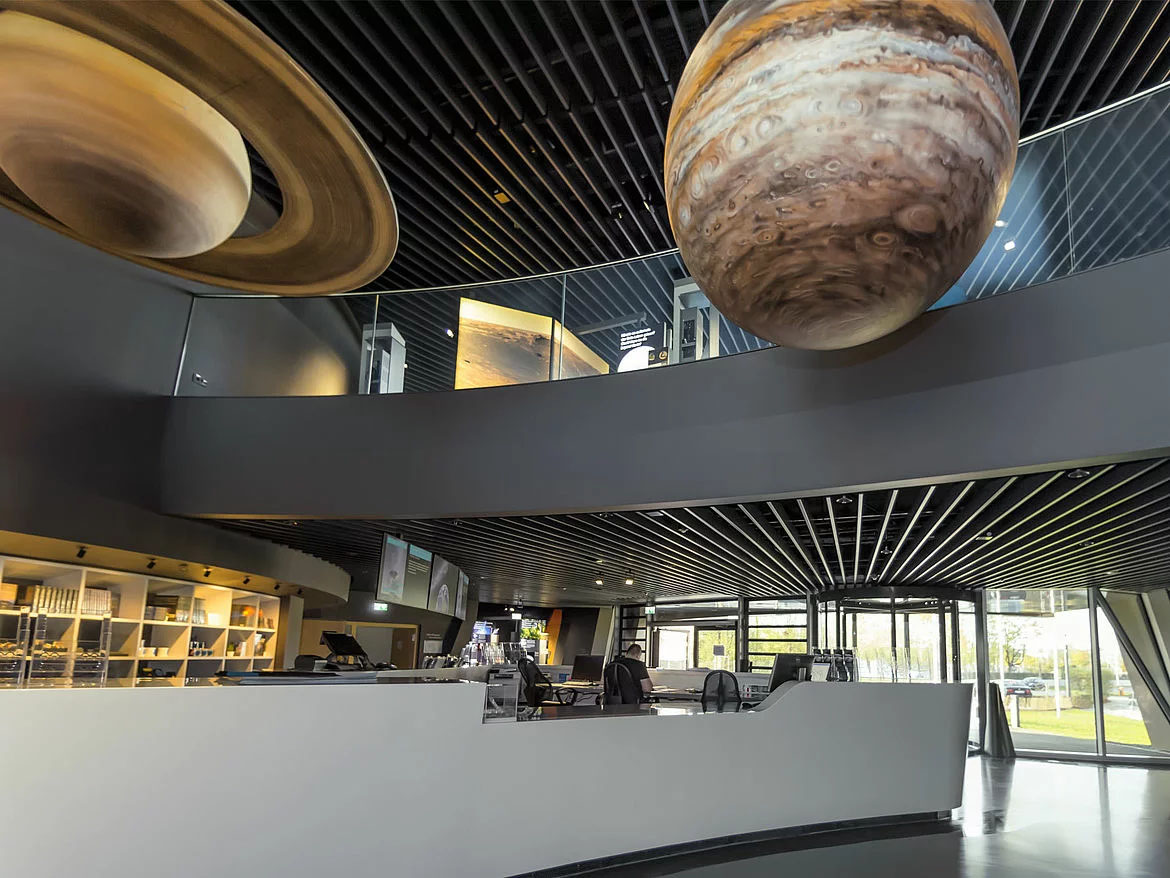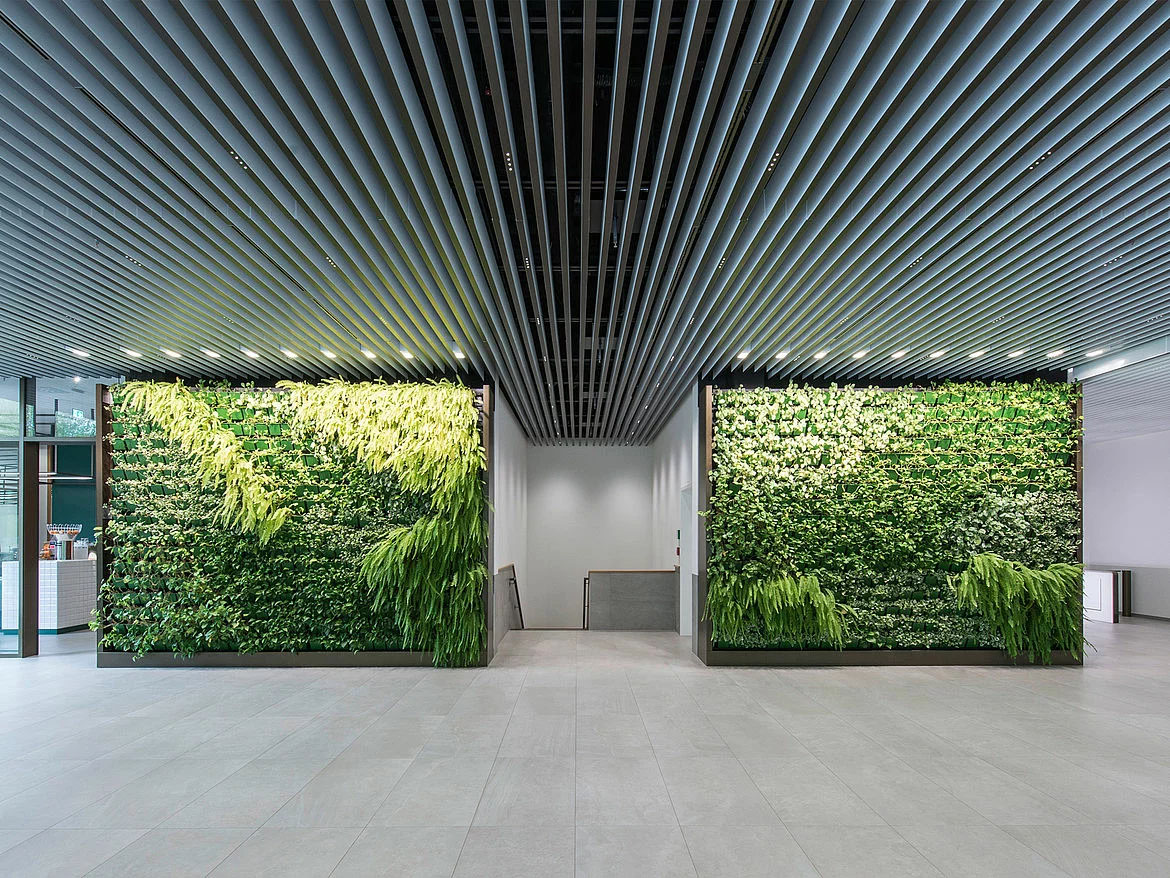 Contribution to Green Building and LEED Certification
Sustainability is at the forefront of modern architectural practices, and POLYLAM's vertical baffle system is no exception. These baffles directly contribute to Green Building and LEED certification requirements by utilising high-quality materials and focusing on energy-efficient design principles. This commitment to sustainable practices aligns with the industry's push toward eco-conscious construction, making POLYLAM an attractive choice for environmentally-conscious projects.
Versatile Acoustic Performance
Beyond their aesthetic appeal, POLYLAM vertical baffles shine in their acoustic performance capabilities. The arrangement of louvres, their number, size, and perforation, along with a range of different fillers, allow architects to tailor acoustic properties to meet specific project requirements. This versatility ensures that spaces not only look exceptional but sound harmonious as well.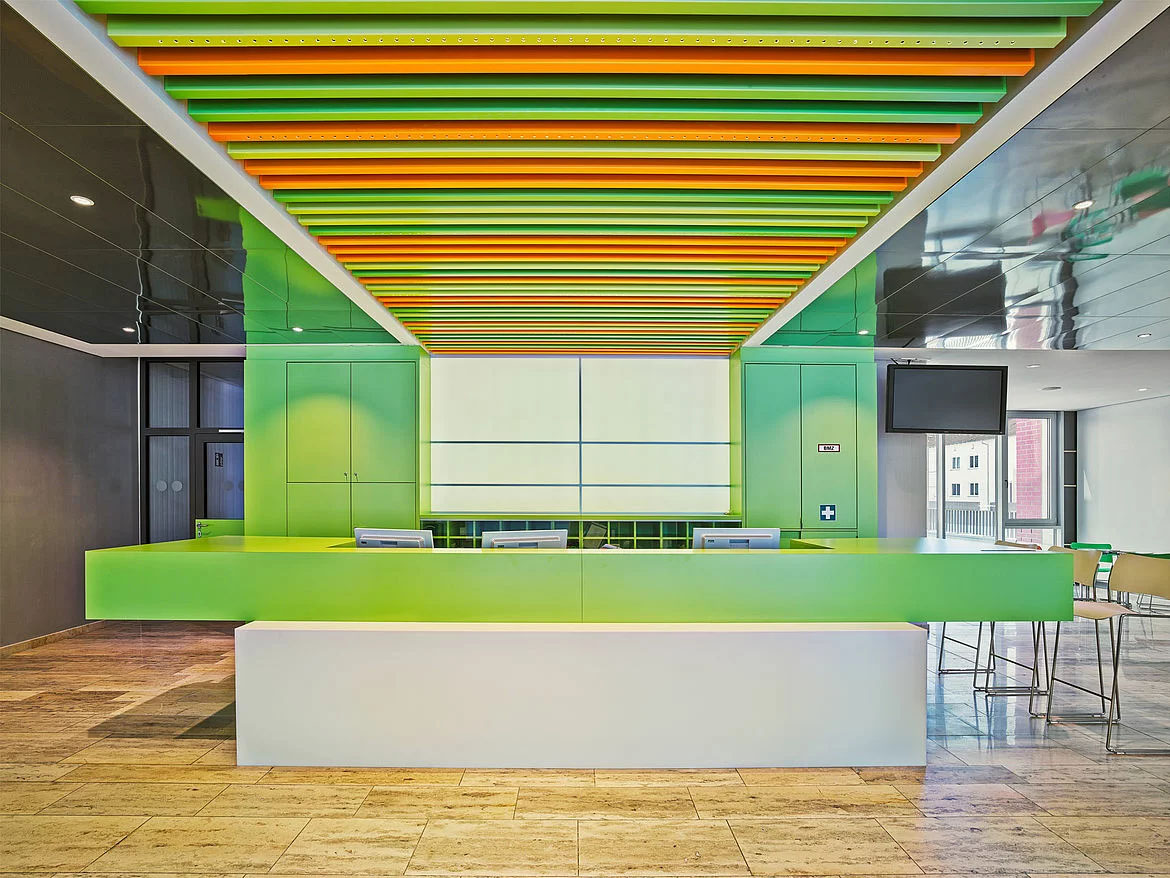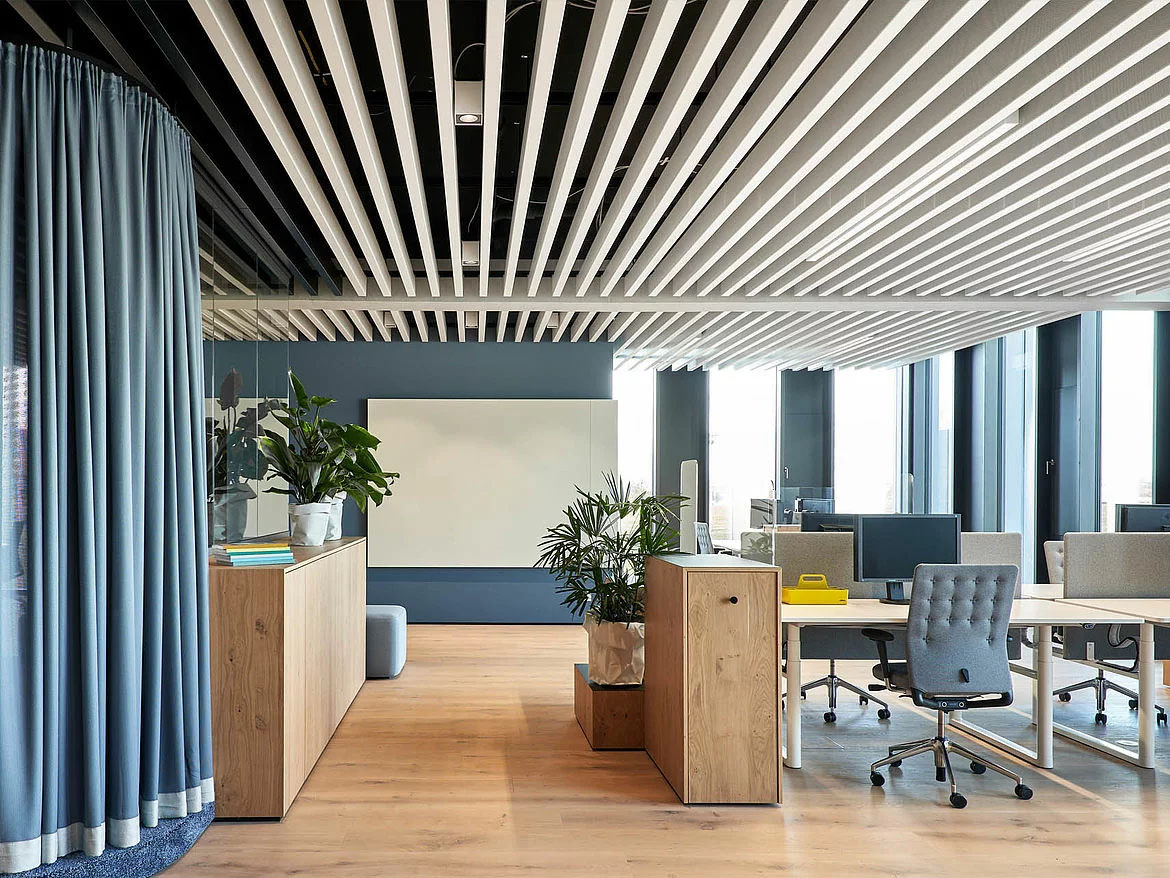 Wooden Look with dur-GRAPHICS
The introduction of dur-GRAPHICS technology amplifies the creative potential of POLYLAM baffles. With the ability to print these baffles in a wooden look, the design options become virtually limitless. This innovation allows architects and designers to evoke natural warmth and beauty while maintaining the benefits of a reflective aluminum surface. The integration of dur-GRAPHICS showcases POLYLAM's commitment to both aesthetics and functionality.
Leading Resource for Architectural Finishes
As distributors of POLYLAM's vertical baffle system by durlum, we are proud to be a leading resource for architectural finishes and specialty building materials. With over two decades of experience, we've established ourselves as a trusted partner for architects, designers, and contractors. Whether in person or online, we're dedicated to offering unparalleled product assistance to help transform design concepts into tangible reality.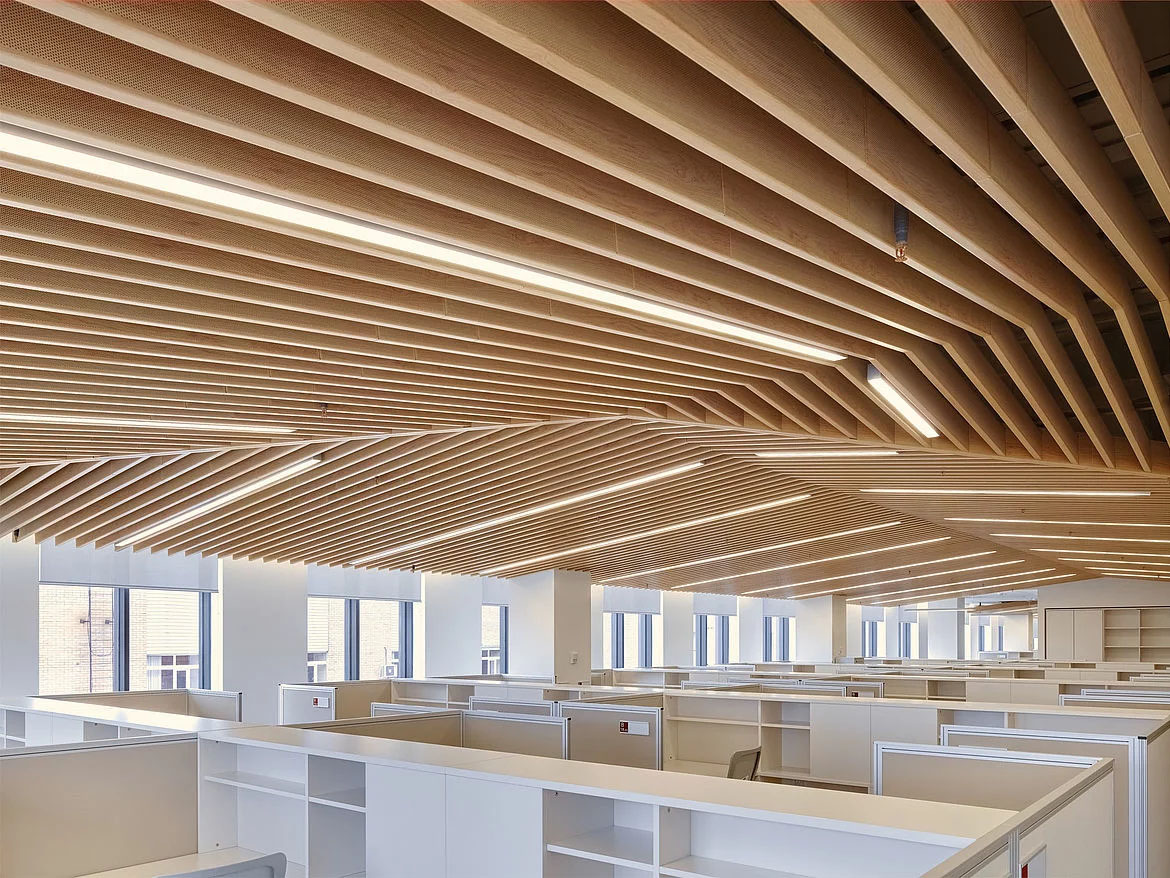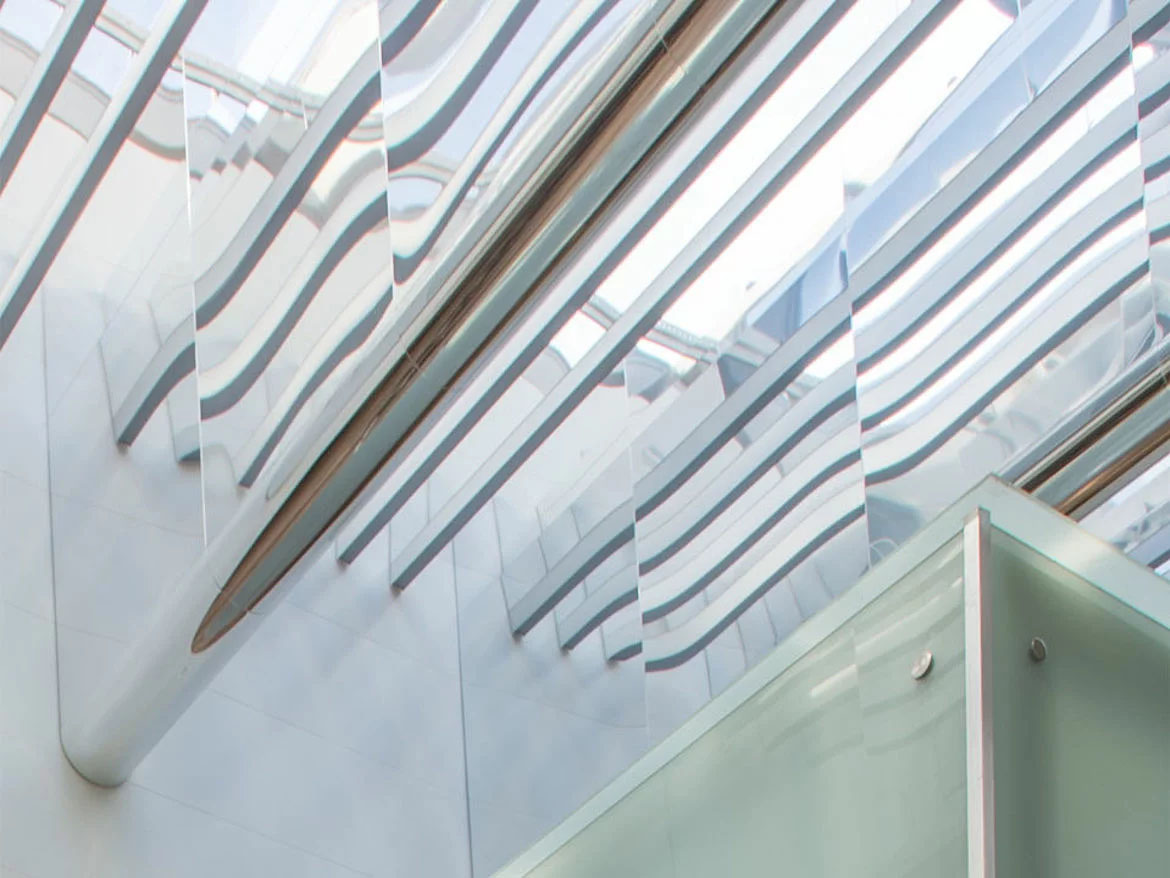 CG Schmitt & Company Inc. is an architectural products manufacturer's representative sales agency and distributor. We've helped architects, designers, and contractors achieve their design and development's functional and aesthetic objectives since 1994. We provide architectural, interior, and speciality finishes for our clients. Whether you want to discover more about a product or assist in making your design a reality, we are here to assist you. Choose to meet us in person or online, and we will help you in choosing the right product and make your design a reality.
Related posts