The Rockfon Spanair Torsion Spring Concealed Metal Panels stand out as the epitome of modern ceilings design combined with unparalleled performance.
As a trusted distributor, we are committed to helping you make the best choice for your project. Whether you are looking to renovate an existing space or embark on a new construction project, these panels promise to deliver on aesthetics, performance, and sustainability.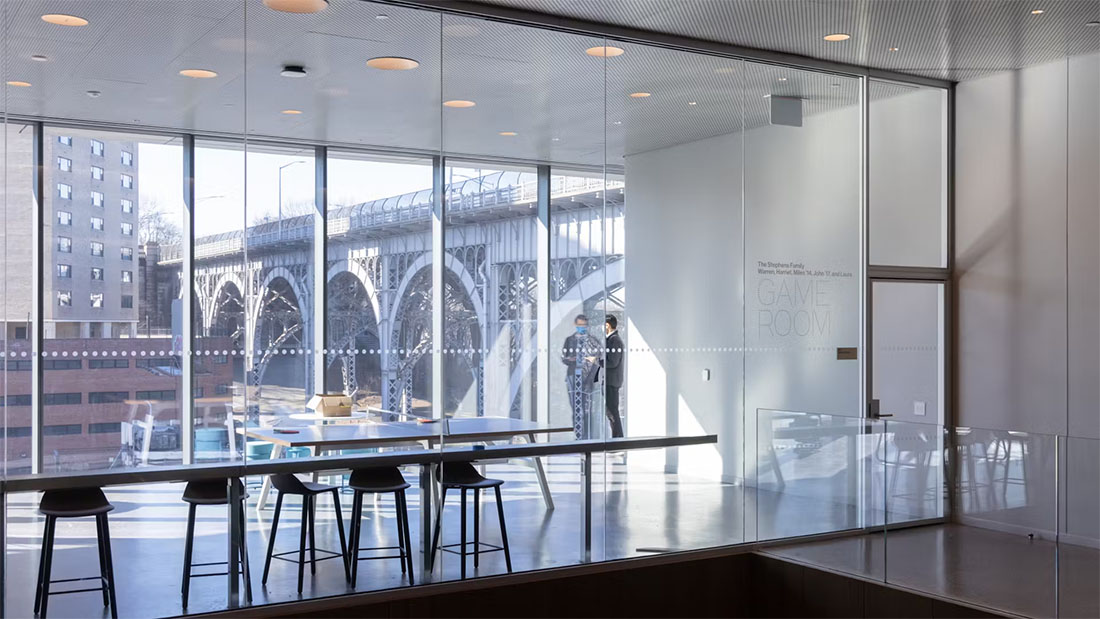 Why Choose Rockfon Spanair Torsion Spring Concealed Metal Panels?
1. Ease of Installation: These panels are designed for simplicity. They install seamlessly using a grid-based suspension system, making them suitable for interior, exterior, and even seismic D, E, F application areas. With the Torsion Spring Plus panels, you have the flexibility of choosing widths up to 4' and lengths up to 10'. The unique design of these aluminum panels features edge springs, allowing the panels to nest in place. This ensures easy demounting, facilitating straightforward job site installation and routine maintenance accessibility.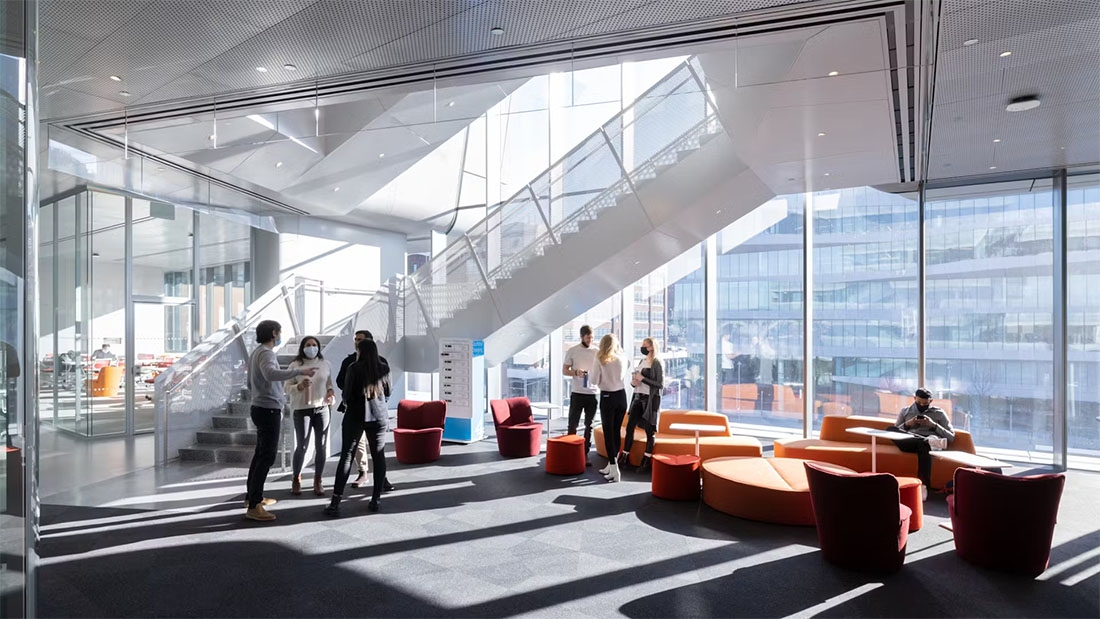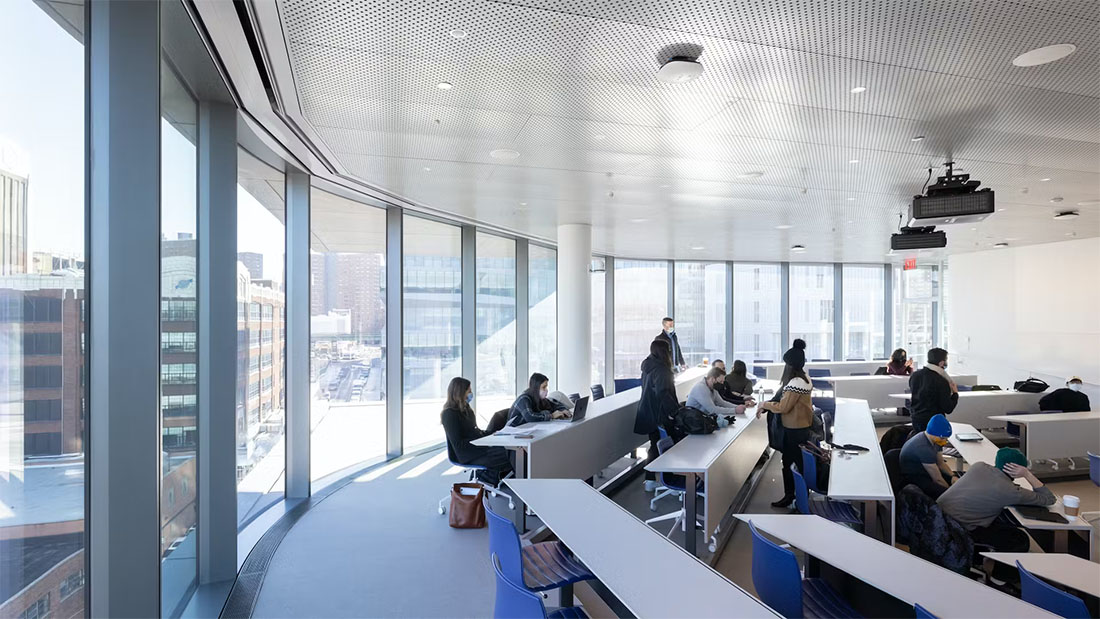 2. Performance Beyond Compare:
Safety First: With a Class A Fire Rating, these panels are made of non-combustible material, ensuring the safety of your space.
Seismic and Structural Compliance: The panels come with a Valid Code Compliance Research Report: CCRR-0260, ensuring they meet the highest standards.
Innovative Design: The Torsion Spring Panels are designed to easily install in T-bar grid slotted to accept springs.
Customizable Acoustics: Depending on your design needs, the acoustics can be adjusted through perforations and Acoutex™ or glass fiber backing, achieving up to 0.90 NRC.
Hygienic: These metal ceiling acoustic panels contain no organic materials, ensuring no bacterial growth.
Sustainability: Made with 75%-100% recycled content, these panels are 100% locally recyclable.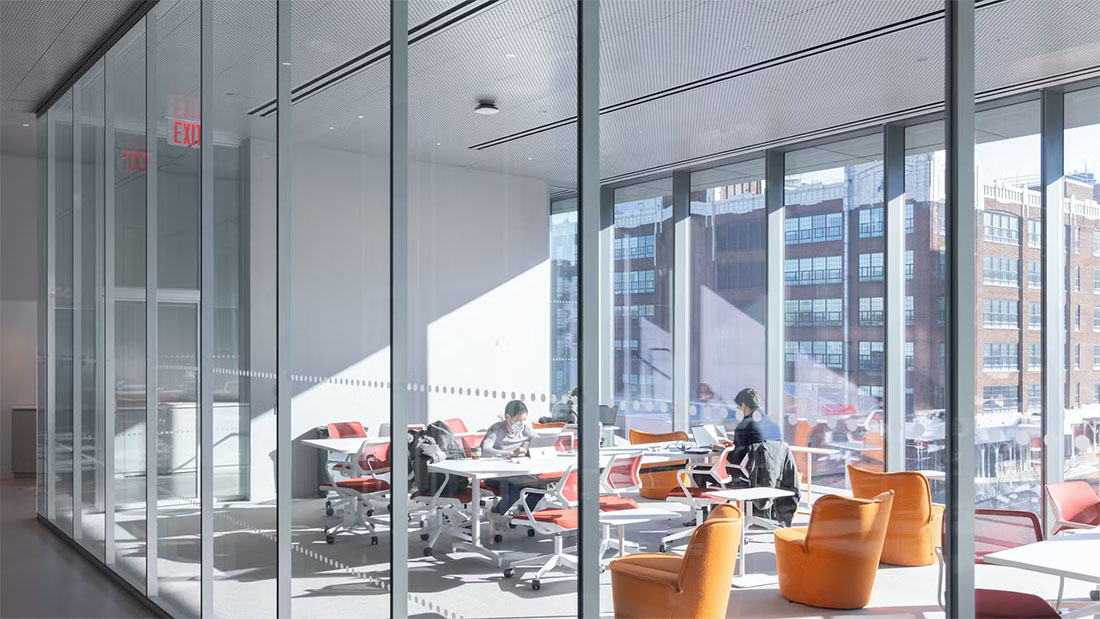 3. Inspiration in Design: The images showcased in this article are not just mere pictures; they are a testament to the transformative power of the Rockfon Spanair Torsion Spring Concealed Metal Panels. These images are from the Columbia Business School (CBS), Geffen and Kravis Halls. The design team, aiming to support the project's sustainable goals, modern high-tech aesthetic, high acoustic performance requirements, and collaborative learning environment at CBS, specified Spanair Torsion Spring concealed metal panels for various interior spaces. From high ceilings in classrooms, boardrooms, student social lounges, game rooms to "The Network", Geffen and Kravis Halls stand as a testament to the versatility and aesthetic appeal of these panels. At CBS, the Rockfon Spanair Torsion Spring Panels were further enhanced using a sound-insulating glass fiber backing, achieving a Noise Reduction Coefficient of up to 0.90 NRC. This ensures that students can focus on their lessons, understand their instructors clearly, and communicate effectively with their peers.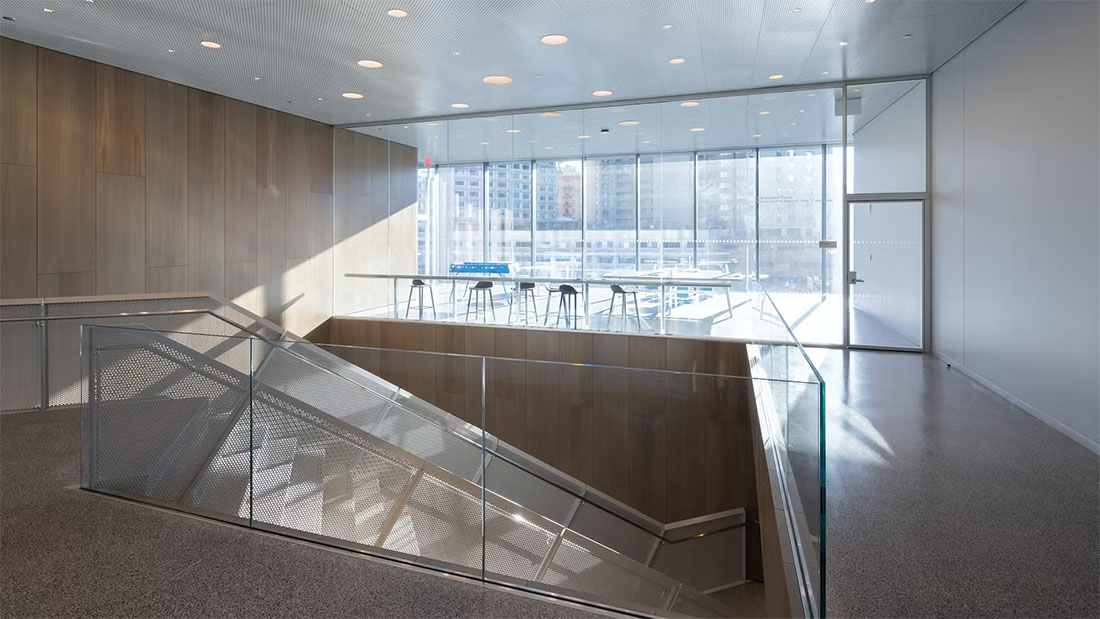 CG Schmitt & Company Inc. is an architectural products manufacturer's representative sales agency and distributor. We've helped architects, designers, and contractors achieve their design and development's functional and aesthetic objectives since 1994. We provide architectural, interior, and speciality finishes for our clients. Whether you want to discover more about a product or assist in making your design a reality, we are here to assist you. Choose to meet us in person or online, and we will help you in choosing the right product and make your design a reality.
Related posts