With its commitment to quality and innovation, durlum GmbH is dedicated to creating functional and aesthetic metal ceiling solutions that enhance the comfort and well-being of people in various environments, including educational institutions like Ludwig-Maximilians University.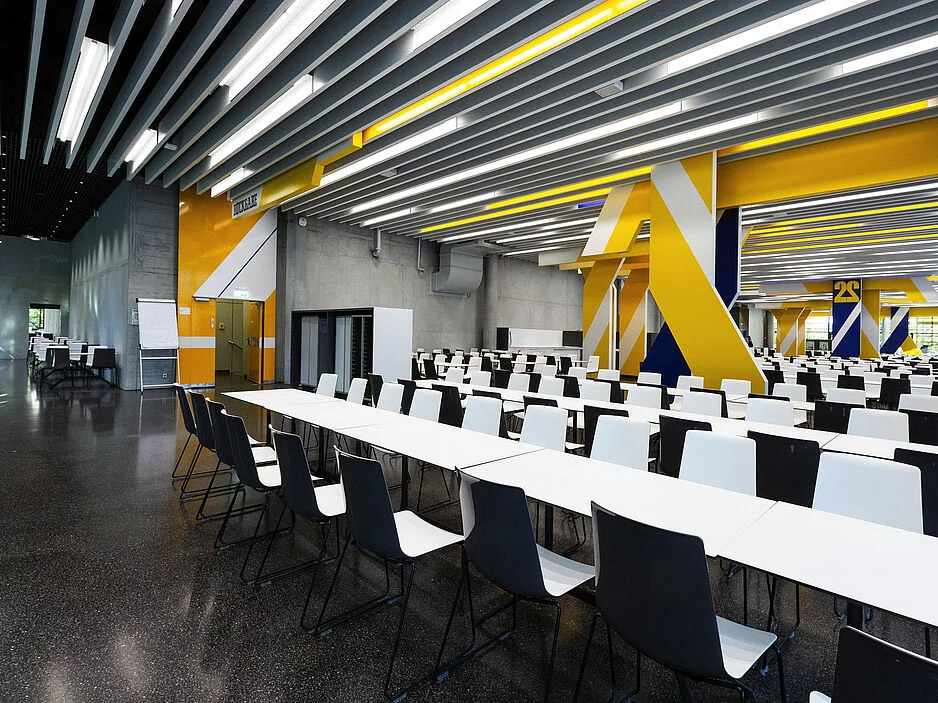 In the bustling environment of a university refectory, the sound can be overwhelming. From the clattering of plates and chairs to the chatter of students, the noise level can reach unbearable heights, particularly during break times. This is where durlum GmbH, a leading designer and manufacturer of high-quality metal ceilings, comes into play.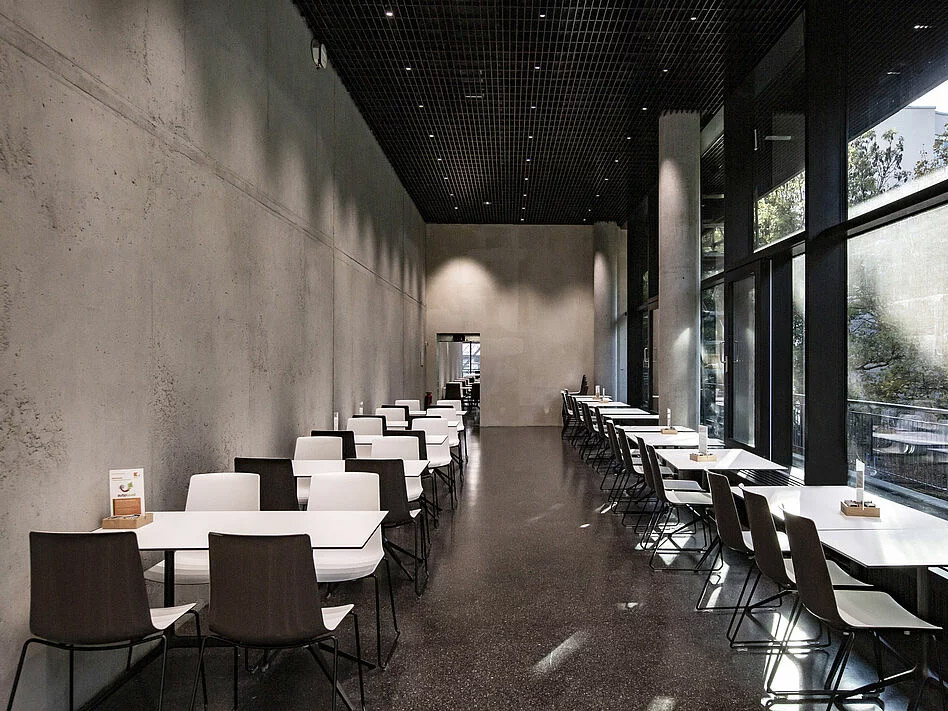 Recognizing the importance of good acoustics in such an environment, durlum GmbH recently completed an extensive refurbishment of the main refectory at Ludwig-Maximilians University in Munich.
The company's innovative design ceiling POLYLAM, which features perforated baffles backed with fleece and mineral wool, not only gives the minimalist rooms a futuristic look but also significantly enhances the students' sense of well-being.
To further improve the acoustics, durlum GmbH installed broadband absorbers dur-SONIC CUBE in the ceiling void behind the baffle ceiling. The result is a more pleasant and comfortable environment for students to enjoy their meals and conversations.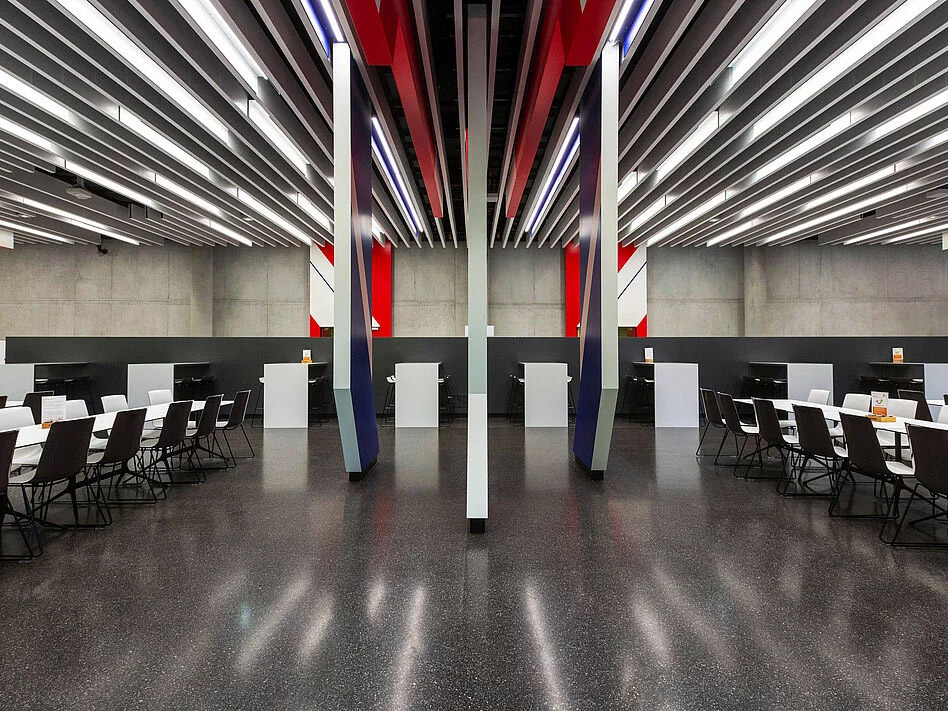 In addition to its acoustic improvements, durlum GmbH also installed luminaire housings between the baffles that integrate TANGENTA LED light lines. These housings are powder-coated in three shades, creating a lively interplay of colors that tastefully complements the art objects in the refectory.
To highlight other areas of the refectory, durlum GmbH utilized the linear open-cell ceiling STARLAM featuring PUNTEO-J60 in the form of downlights and wallwashers.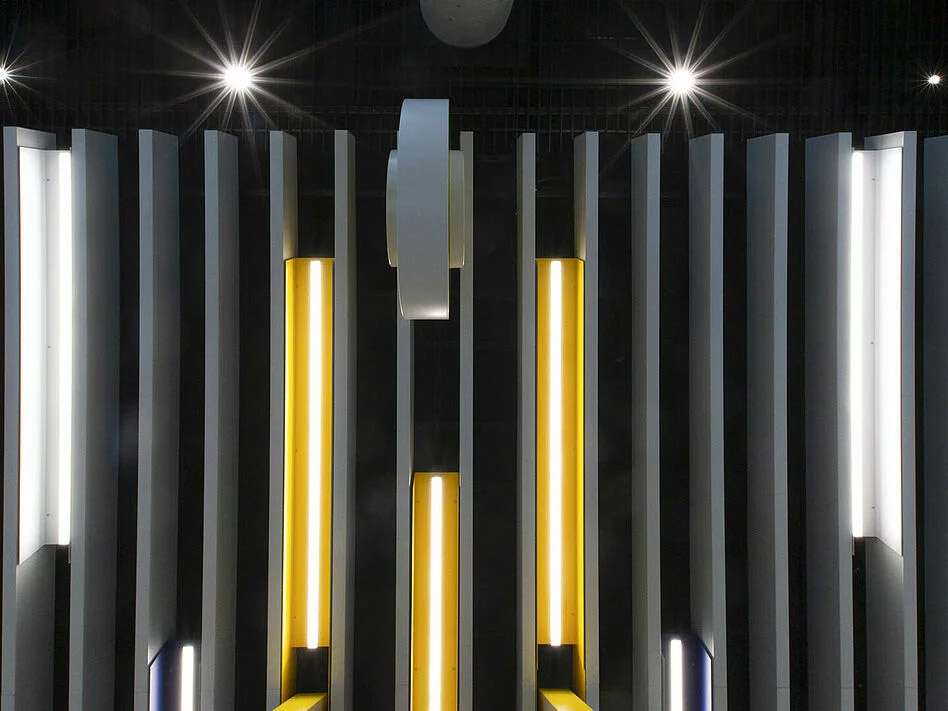 CG Schmitt & Company Inc. is an architectural products manufacturer's representative sales agency and distributor. We've helped architects, designers, and contractors achieve their design and development's functional and aesthetic objectives since 1994. We provide architectural, interior, and speciality finishes for our clients. Whether you want to discover more about a product or assist in making your design a reality, we are here to assist you. Choose to meet us in person or online, and we will help you in choosing the right product and make your design a reality.
Related posts