Interlam's Elements line of architectural panels is a testament to the timeless and classic adage of "less is more."
The company has created a range of panels with a simple and elegant design that offers a sophisticated look to any space.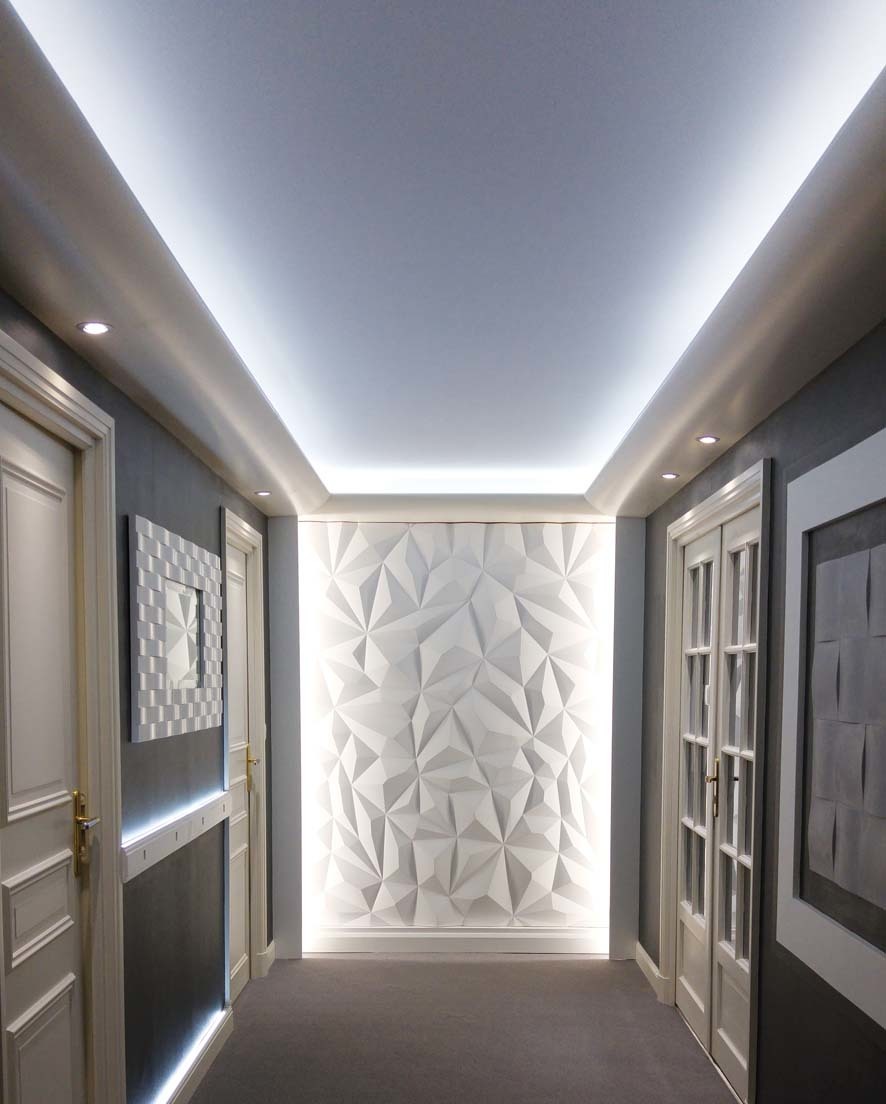 The philosophy behind the line is to minimize the use of unnecessary details while maximizing the impact of the design. The result is a collection of architectural panels that are sleek, modern, and sophisticated.
The Elements line consists of over 50 different architectural patterns, each with its own unique texture and depth. The nominal panel size is 48″ by 96″, offering a generous amount of space for designers to work with. This versatility allows designers to create a range of different designs with different patterns, textures, and depths. The panels are perfect for use in a variety of applications, including walls, ceilings, and even furniture.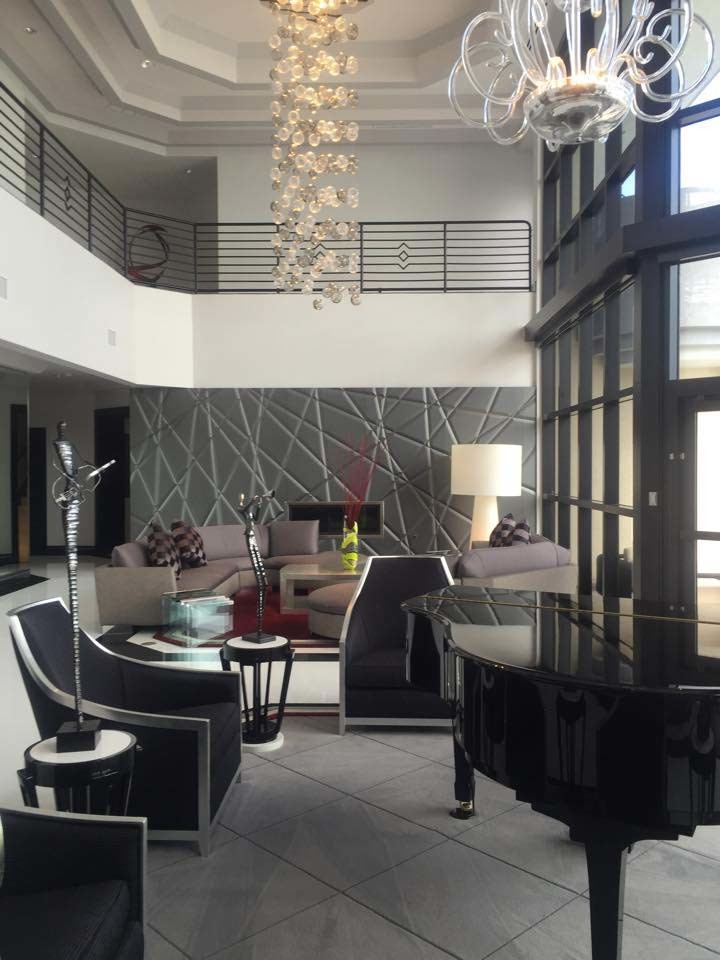 One of the standout patterns from the Elements line is NAZCA, a design that features intricate geometric shapes and a minimalistic approach to design. The texture and depth of the panel add depth and dimension to the design, creating a stunning visual effect.
Another notable pattern is the NEBO, which features a series of curves and lines that intersect and overlap in a seamless manner.
The FACETS pattern is another excellent example of Interlam's focus on simplicity and elegance. This pattern features a series of hexagons that create a subtle and intriguing texture, making it the perfect choice for a sophisticated and modern interior design.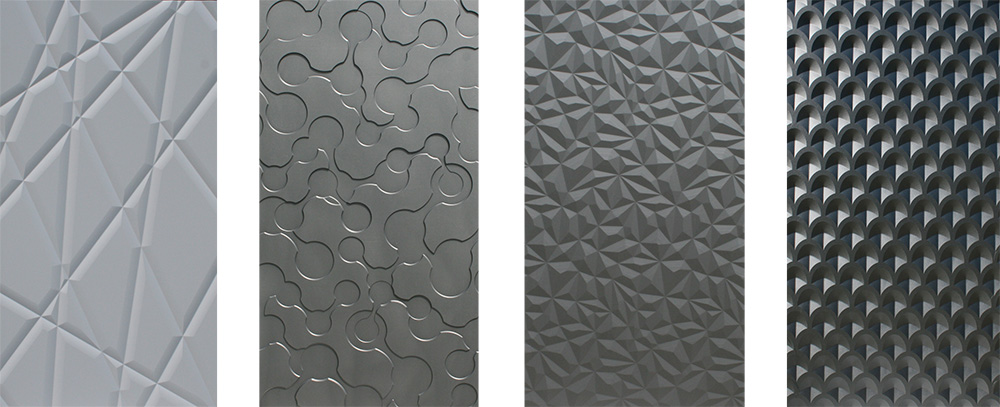 From left to right:  NAZCA, NEBO, FACETS, PINEAPPLE
Finally, the PINEAPPLE pattern is a standout example of Interlam's commitment to creating panels with a natural and organic feel. This pattern is inspired by the intricacies of the pineapple fruit and features a series of curves and lines that resemble the natural shape of the fruit. The depth and texture of the panel give the design a subtle and sophisticated look, making it an excellent choice for a modern and contemporary interior design.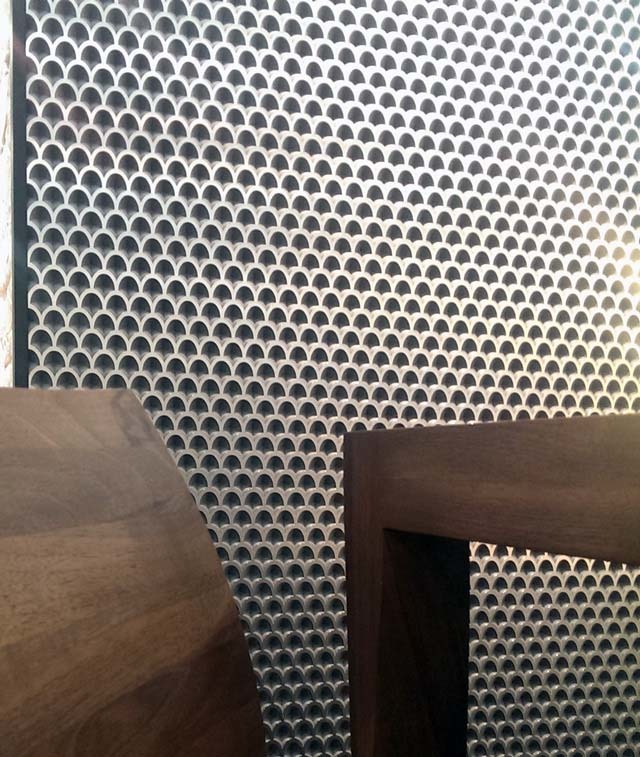 CG Schmitt & Company Inc. is an architectural products manufacturer's representative sales agency and distributor. We've helped architects, designers, and contractors achieve their design and development's functional and aesthetic objectives since 1994. We provide architectural, interior, and speciality finishes for our clients. Whether you want to discover more about a product or assist in making your design a reality, we are here to assist you. Choose to meet us in person or online, and we will help you in choosing the right product and make your design a reality.
Related posts